A few days ago I was cruising around the web and I spotted something that I remembered from a while ago. And because this second time around I got hooked as easily as the first time I thought there must be something special! And indeed, "special" is putting it lightly when it comes to this Nissan S15 Silvia. This car has seen a broad range of modifications that have elevated its performance and baller status to the top! There really isn't anything Garage Mak has not done to improve the Silvia. Let's see what its made of.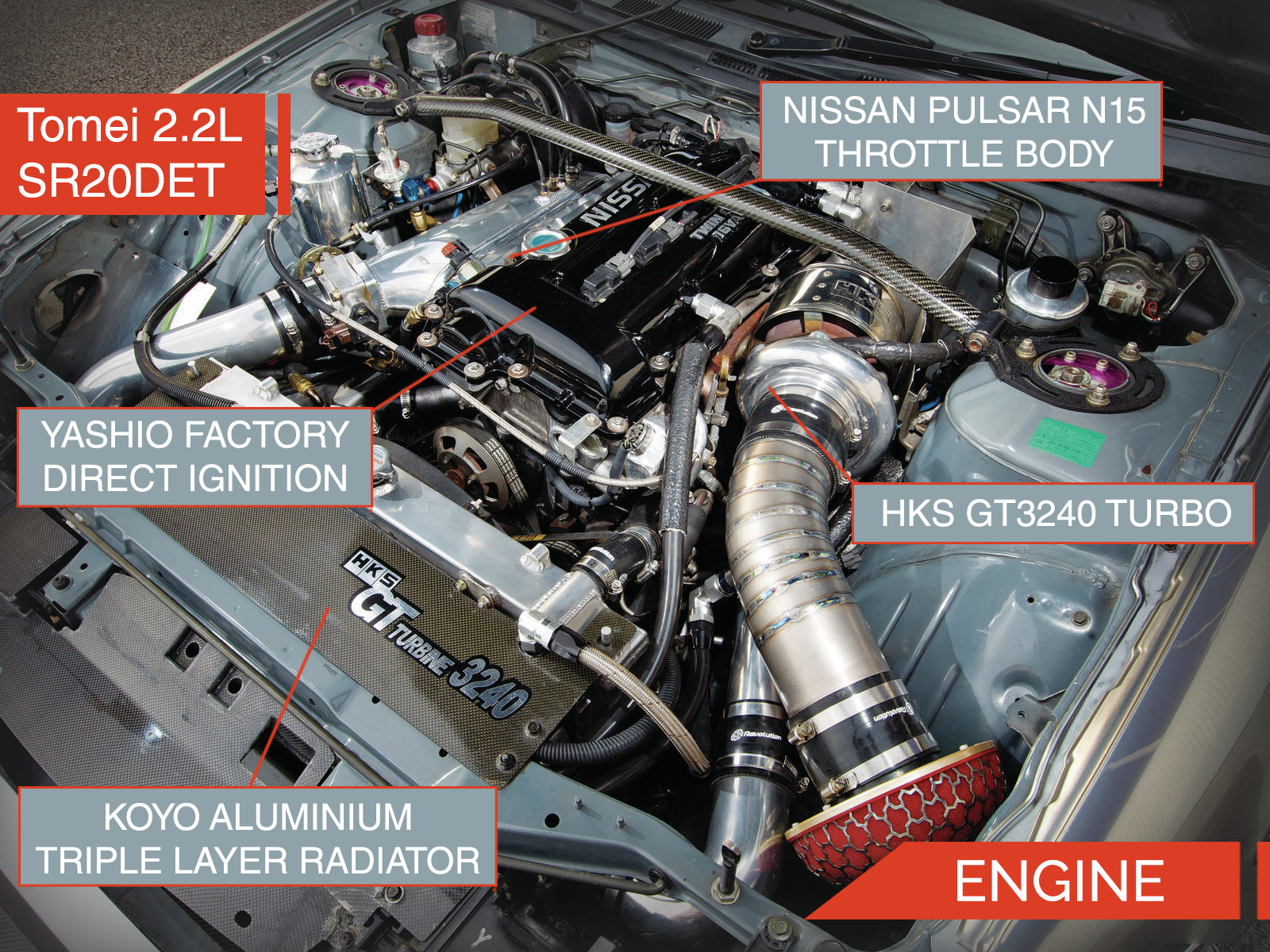 First up, the engine. This 4 cylinder SR20DET has been stroked to 2.2L with the help of Tomei and almost the entire HKS catalogue has been incorporated. There is a GT3240 turbo force feeding air to the engine and 1000cc injectors. The electronics come from A'PEXi in the form of a Power FC D-jetro. The power gets thrown to the floor through a pretty advanced drivetrain setup: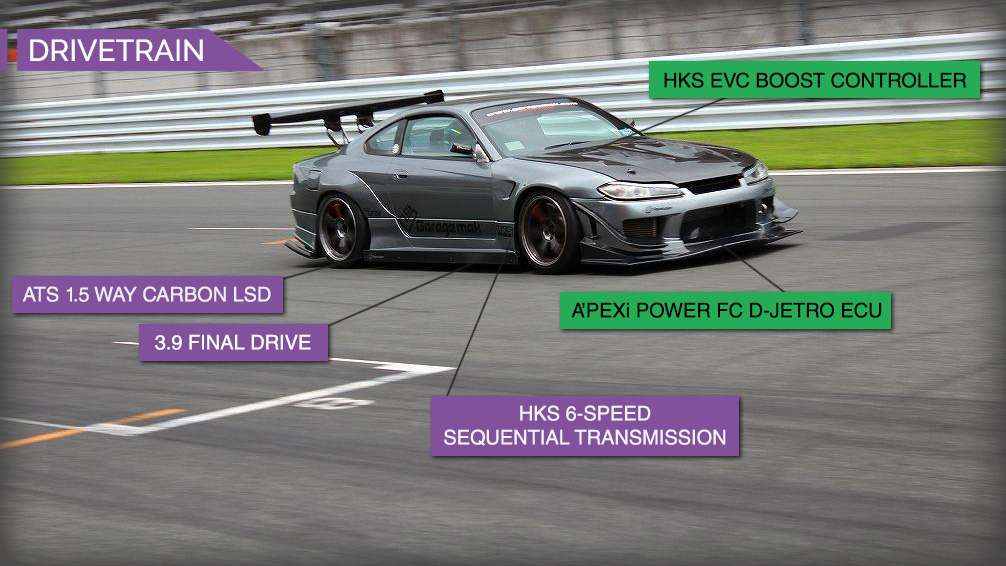 Power gets to the rear through a 6-speed sequential gearbox, also supplied by HKS, and transferred to the driveshaft through a Nismo twin-clutch. At the end, the ATS carbon LSD sends all 600+ hp to the ground.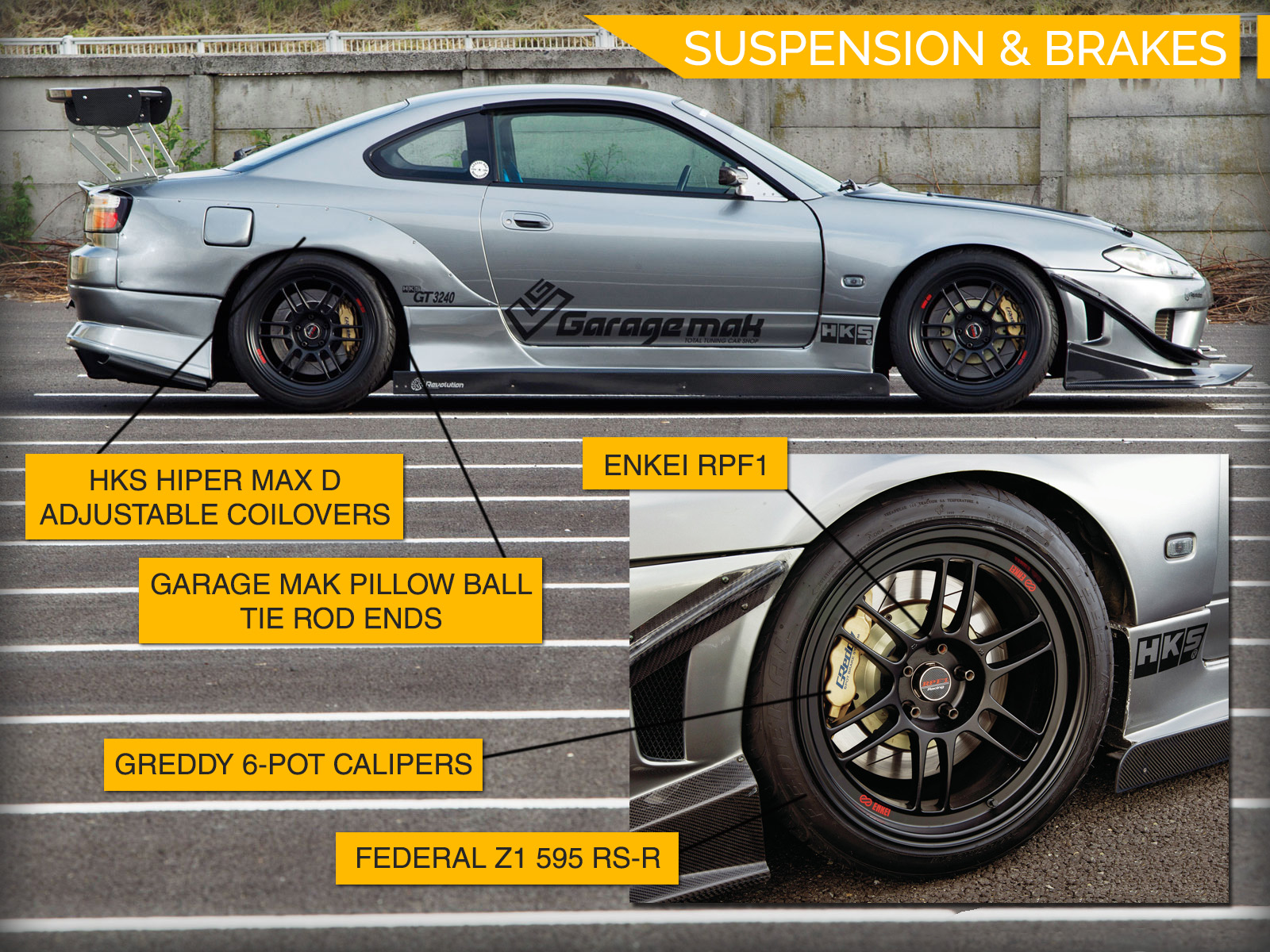 Suspension is simple but effective: again HKS comes into play with Hiper Max D coilovers and Cusco rear upper arms, toe control rods and Garage Mak pillow ball tie rod ends. This gives a good mix for circuit driving but doesn't impede on everyday drivability. The wheels of course are very light, Enkei RPF1 wheels wrapped in Federal Z1 595 RS-R rubber. I'm sure there are no problems cutting corners with that much grip! To stop this powerhouse, there are 6-pot GReddy 355mm brakes at the front and 4-pots in the rear. Next let's look at the pretty parts, the exterior and interior: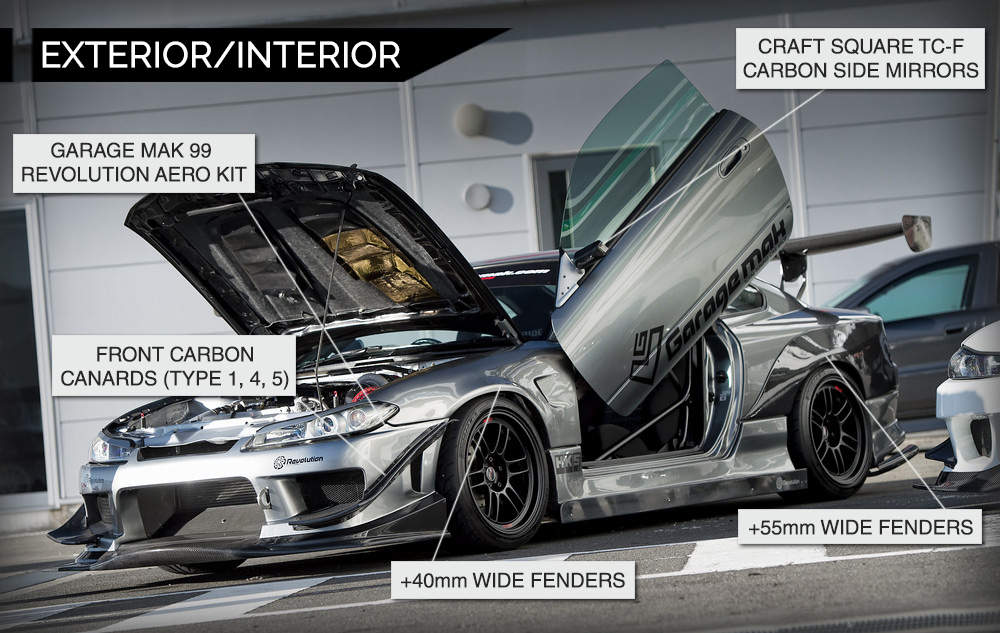 Overall, there is heavy usage of carbon-fiber and lots of downforce! There are plenty of canards, a front lower lip, side skirts and that big GT wing! The hood is also carbon to save weight, there really wasn't any money spared on this car... Those wheels fit under widened fenders in the front (+40mm) and in the rear (+55mm) and give it a killer stance. The scissor doors might be a little overkill, but add character and flair to an already impressive vehicle. 
In the back we have the custom titanium exhaust next to an RE-Amemiya diffuser originally made for an RX7. There is also more carbon here in the form of the trunk lid and the big Type 2 carbon wing.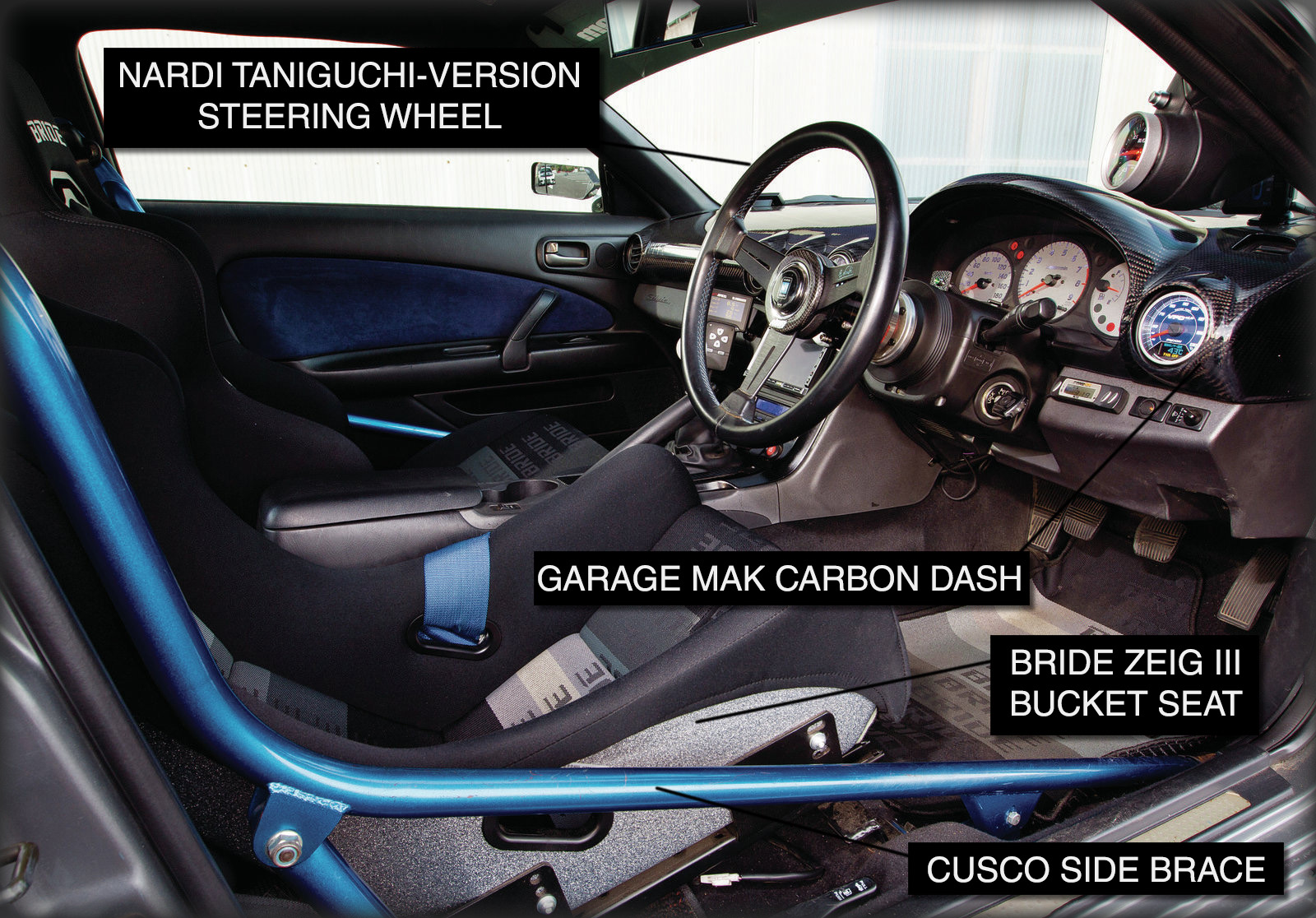 Inside we have a more simple aproach: Bride seats, a bolt-in roll bar and Nardi steering wheel. And for the last time, more carbon!! Here it's the dash that takes the carbon-fiber treatment, got to match the exterior somehow!!
All in all, this is a great car, certainly lots of money was poured into this projects, but from the looks, performance and aura, I'd have to say it was well worth it!!
Hope you enjoyed checking this S15 out as much as I did, let me know if you have any comments!!
Images modified from http://www.superstreetonline.com/, http://www.backfromleave.com, http://www.farmofminds.com.