Tire stencils have been around for a while, starting out originally to advertise on racing cars, the trend has been recently picking back up. Some cars just can't seem to do without them, for example: the Shelby Cobra and now RWB Porsches. These serve absolutely no purpose other than promoting the tire brand, nevertheless, they give a very particular style to most cars. 
The most common places to find these stenciled tires is on racecars. It's a "cheap" way to advertise and because the tires spin, it catches people's attention. On some cars it looks really nice, like this GT-R: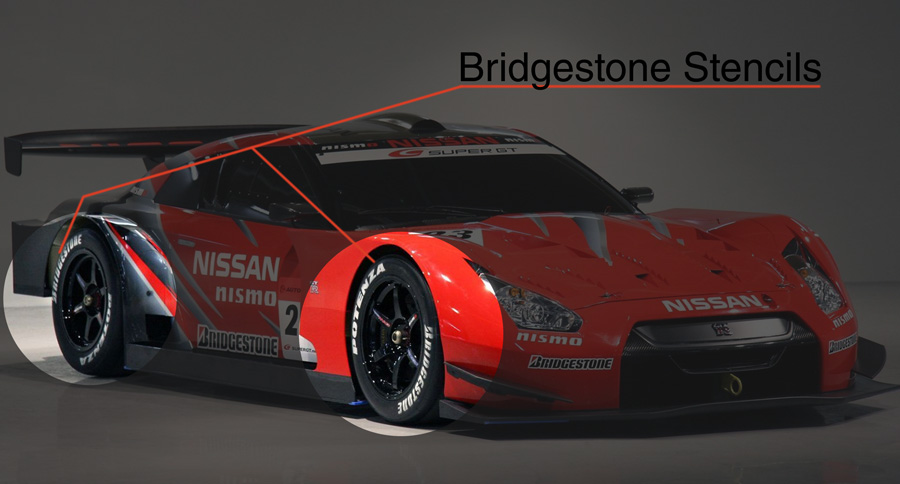 Tire Stencils also capture attention when fitted to more clean cars like the RWB Porsches, which seem to oblige wearing the "idlers" badge. It creates a standout feature, almost like a trademark. I'm sure it's an integral part in helping RWB grow their fanbase!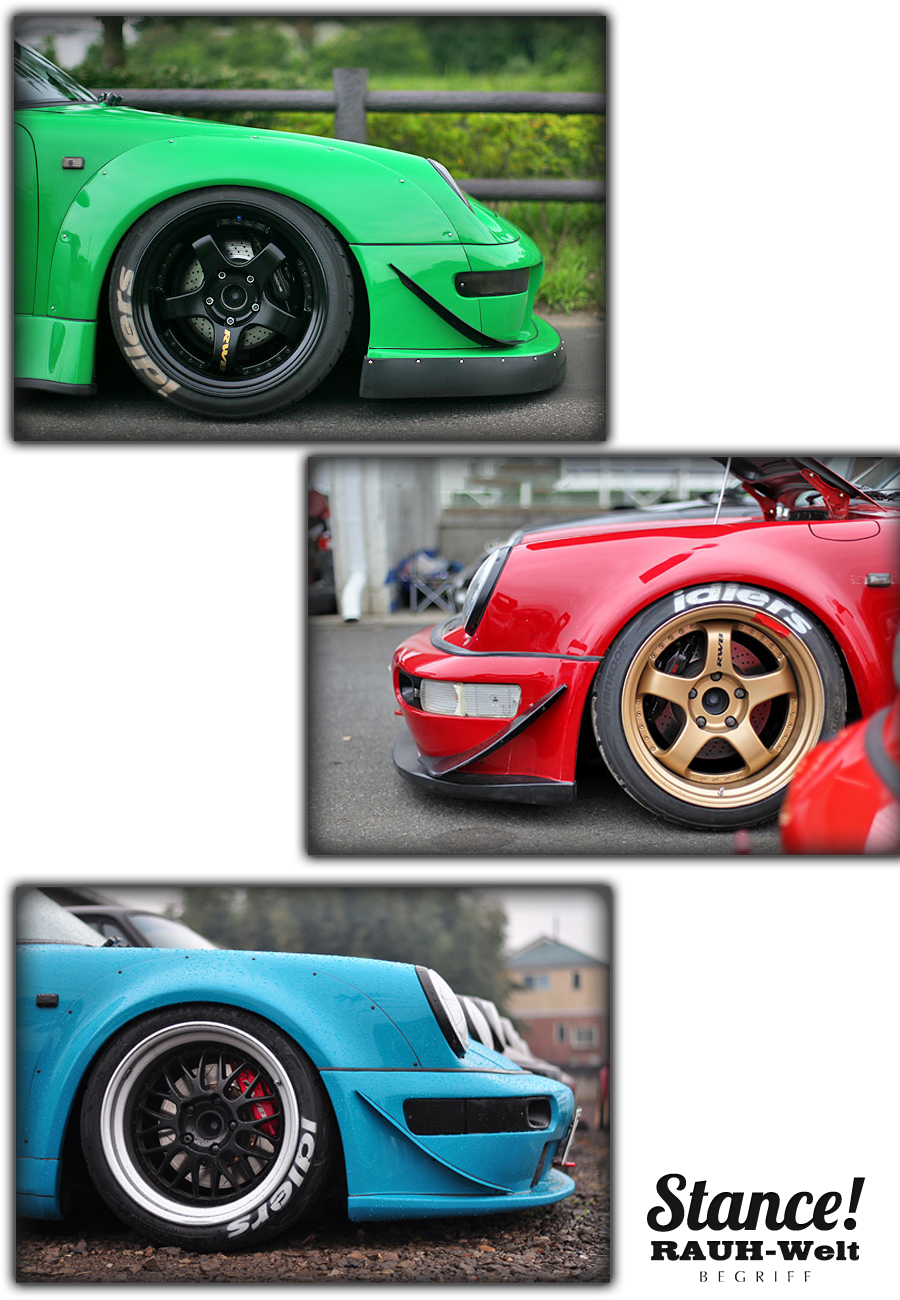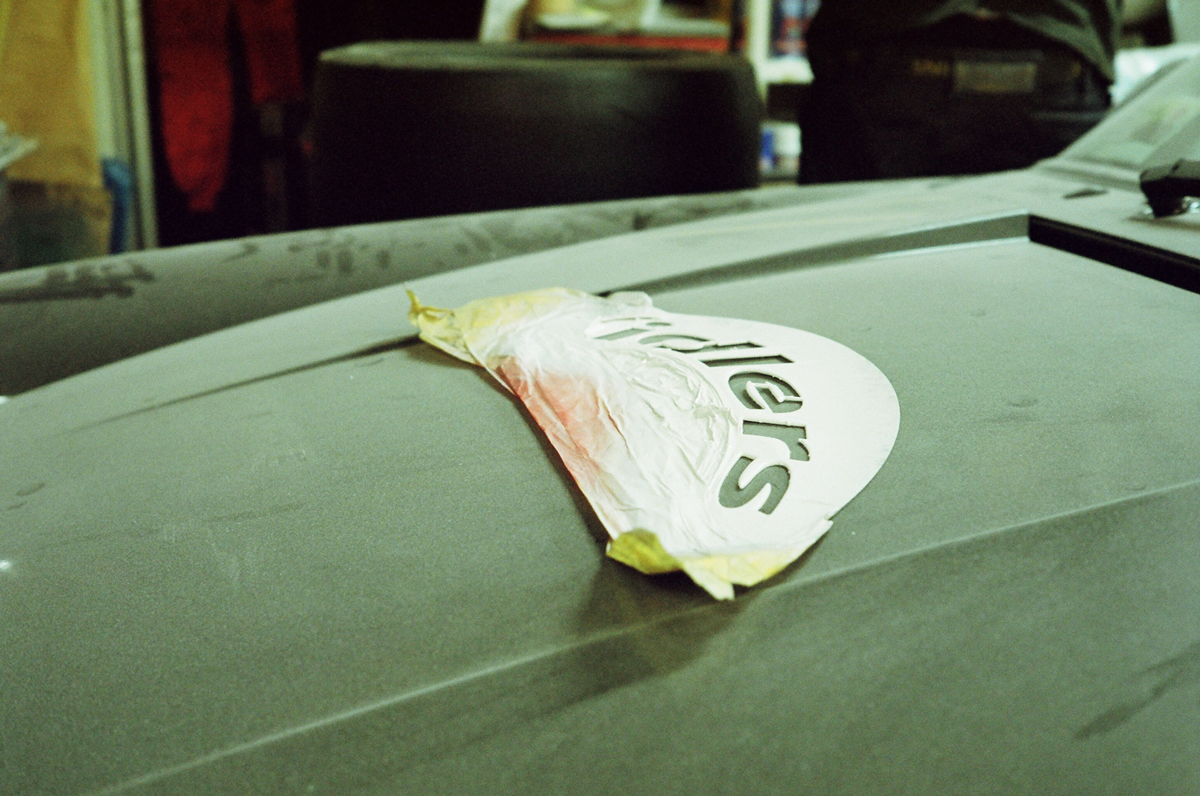 Here you can see how common the "idlers" stencil is. For those of you who want to know what "idlers" is, let me explain. The Idlers Club is a racing club in Japan where drivers can enjoy regular races throught the year, ranging from simple track days to full 12 hour endurance races. They tend to focus on racing Porsches but also have events for other cars. 
Aside from the big names like Bridgestone and Idlers, some tire stencils are there just for fun or to represent a small club or team. Here is a perfect example of a custom stencil on a very colorful car!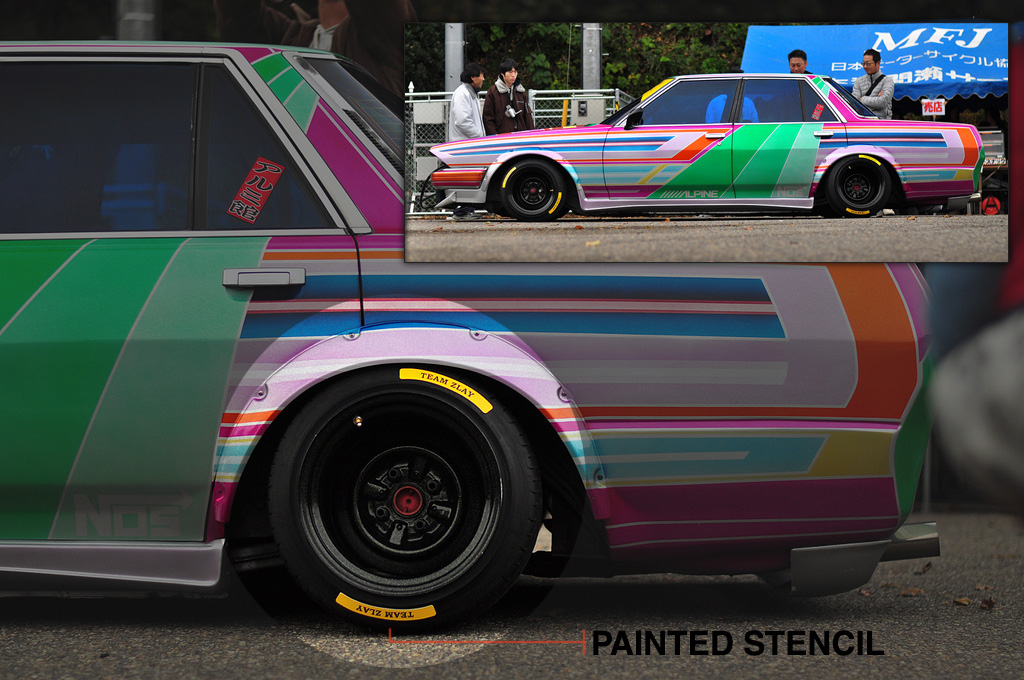 I have to admit, the look is really cool! its subtle yet can be very noticable, especially when the car starts rolling! Here is another example on a sleek stanced machine; in this case its not a stencil, but rather the sidewall branding has been painted white. There are two methods of acheiving the stenciled look: the first is to make a stencil to spray-paint like the RWB guys, the second is painting the embossed lettering on the tire itself. Both ways work, but each has a certain look to it; the stencils are more rough while the painted ones are more clean and look more professional.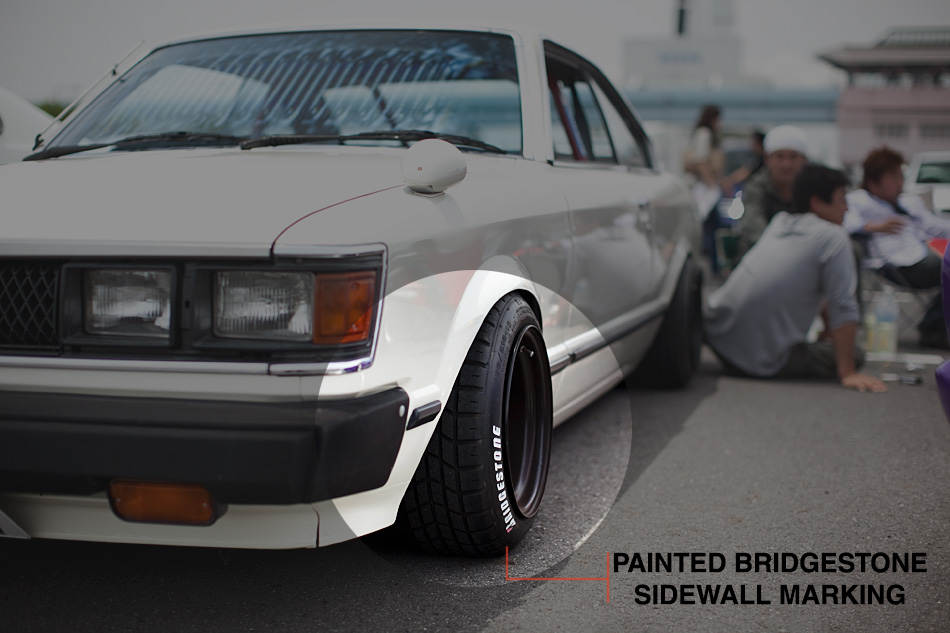 Well that's about it for the stencil trend. I think its just picking back up and I'm sure we will be seeing more of this over the next years. I think I might even do it!! What do you guys think??
Pictures modified from www.carcabin.com, www.speedhunters.com, www.high-top-fade.blogspot.com, www.netcarshow.com and www.shirtstuckedin.com.