What in the world is this cute little beauty? Why can I not stop smiling? Can you actually drive that metal teddy bear?
I'm selling my Ferrari, this is what I've been waiting for my whole life!!
These are common questions/statements that come to people's minds when they feast their eyes on the Mitsubishi Toppo for the first time. This car is the definition of exotic, straight from the mind of a Japanese (manga) designer, it was loved and adored by many - a true collector's item.
So when I first saw one of these at my friend's house I immediately fell in love. I had to know more about it!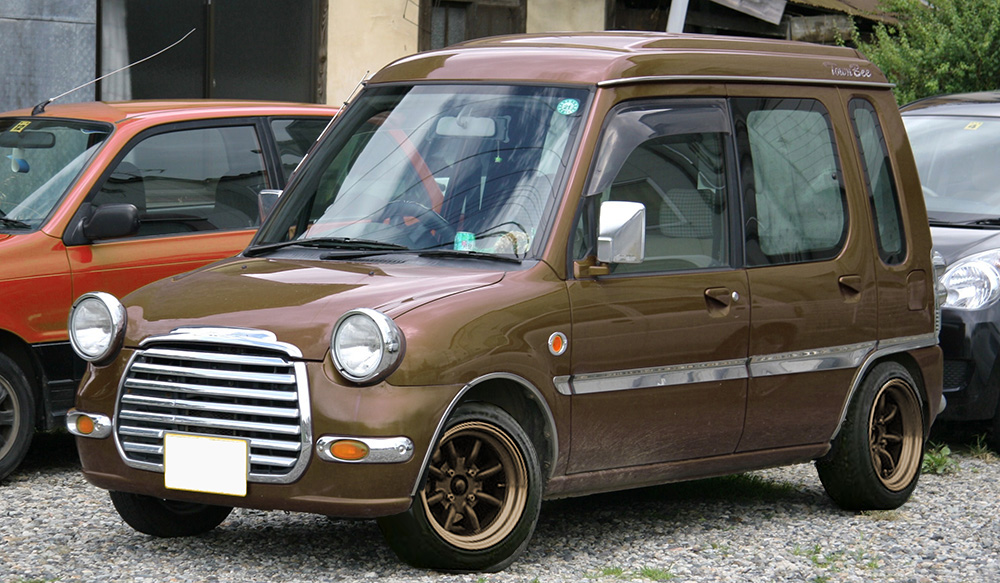 (this is my rendition testing possible new rims)
The Mitsubishi Toppo or like my friend nicknamed theirs "Kaput" (กะปูด) was produced by Mitsubishi Motors from 1990 until 2004. Most of the early and even later models, in my opinion, lacked character. That's why some lucky chap came up with the retro-styled variant called the Minica Toppo Town Bee (it doesn't look anything like a bee but I can see why some people would only drive this in a "town" and never a "city"). Here she is: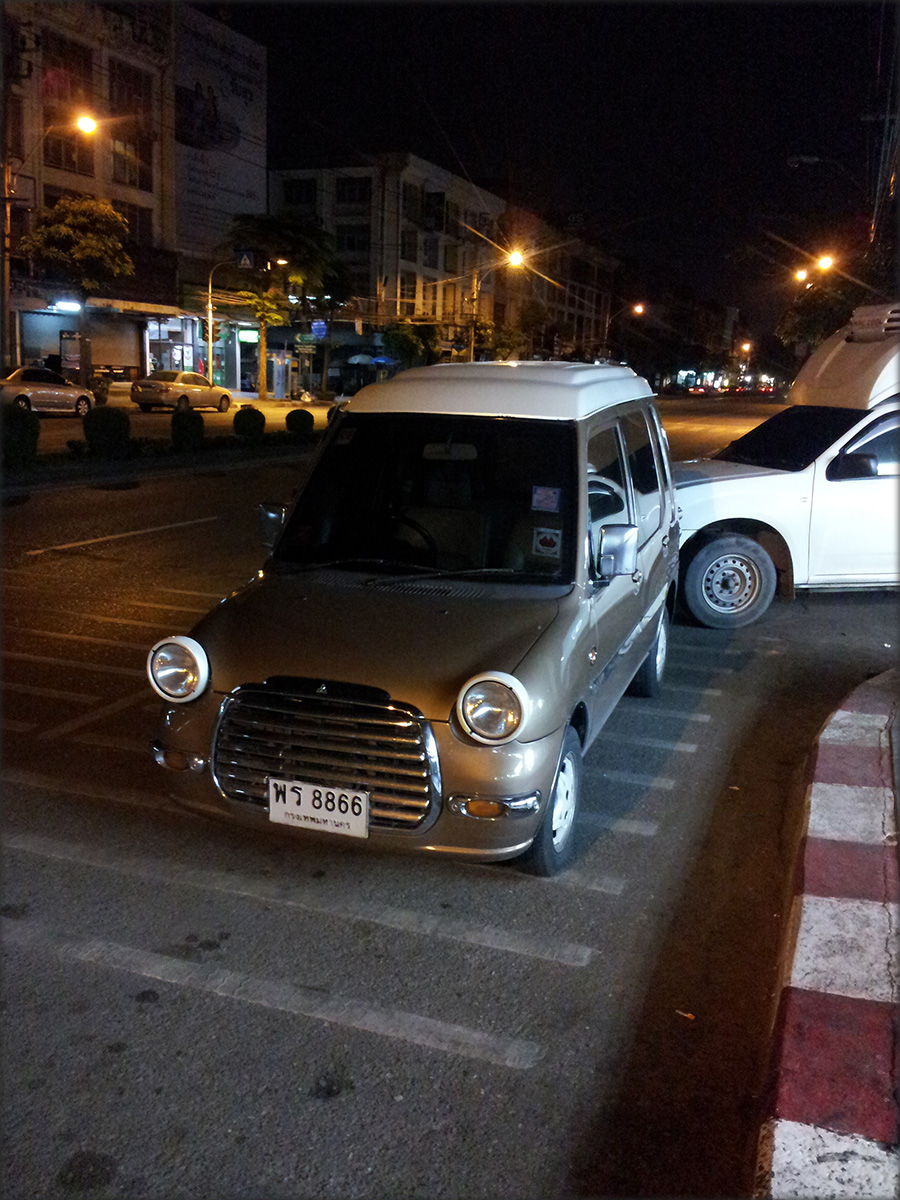 They also introduced some later models called the Toppo BJ (that stands for "Big Joy", what else did you think it stood for?... naughty), and even a Toppo BJ Wide (looks funny, sounds funny, these Mitsubishi guys must have really enjoyed their work…)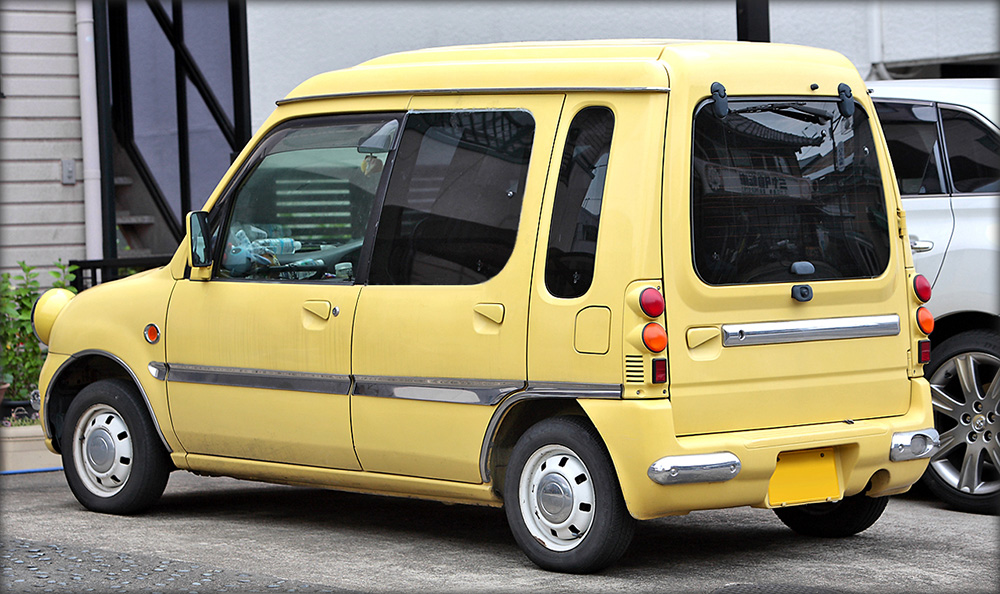 In 2008, they re-introduced it simply as the Toppo (it's a serious car now); throughout its entire life has had resounding success.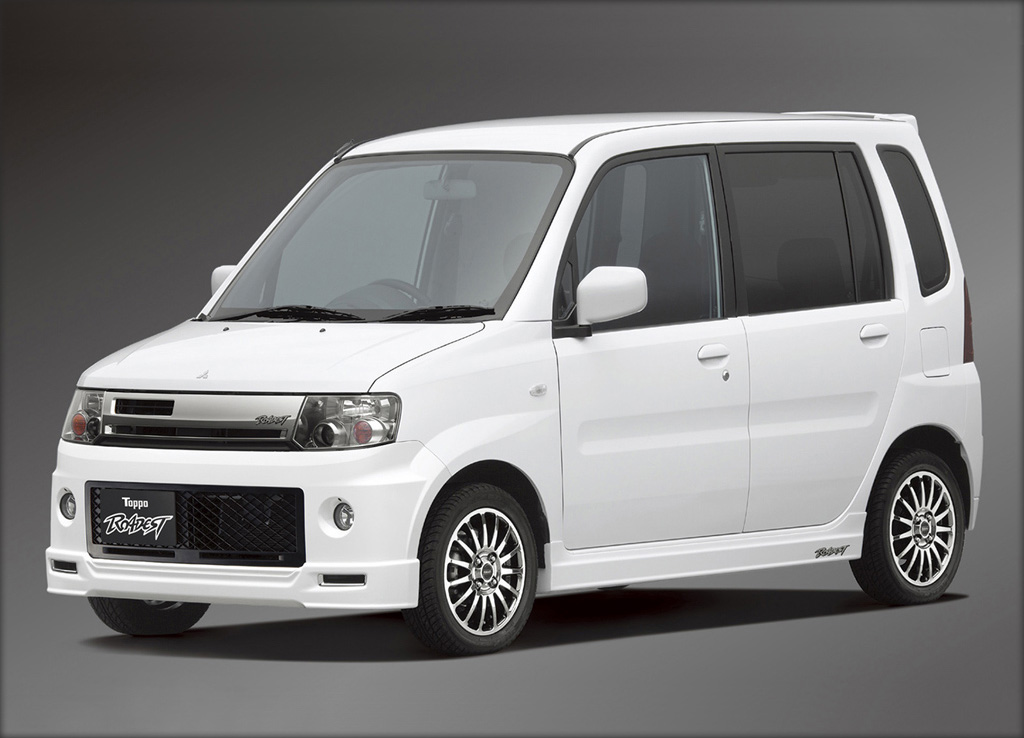 But now, more about the cute retro variant:
I think the great looks stem from 2 specificities: first the Headlights, oversized, very round and placed on the hood in a manner that doesn't flow (aerodynamics don't matter on a car that doesn't go very fast). These give the car its friendly look.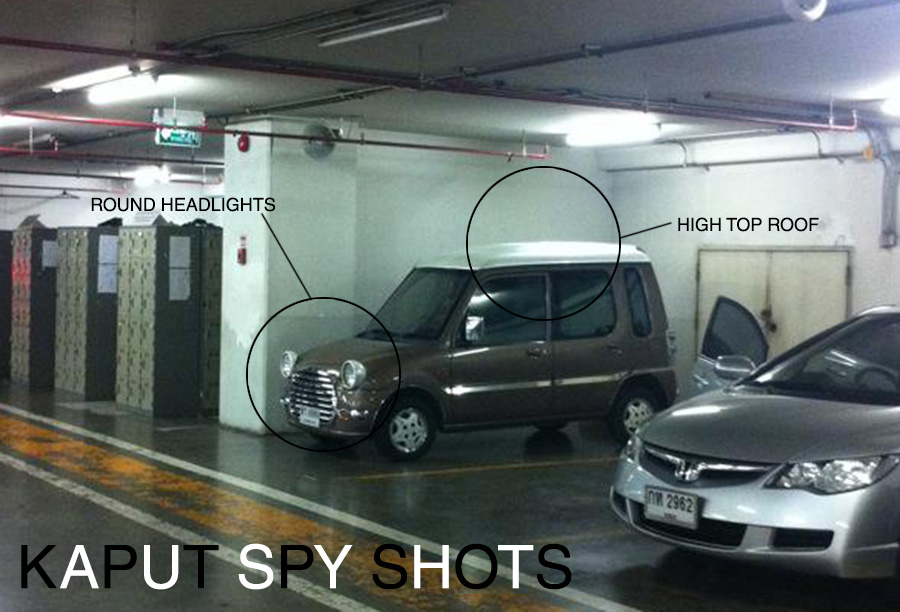 Second, the high top roof, made to accommodate tall guys plus their fancy top-hats, gives the Toppo that "its going to flip over at every turn" stance. Side effects from this abnormal height are the great vision for the driver and passengers, ability to carry plants and other tall objects as well as a small storage box above the front driver and passenger to store things. Its all very convenient.
The interior, done in plaid patterns similar to Burberry (again, it's a fancy car) has comfortable seats and space for 5 plus a large size dog in the trunk.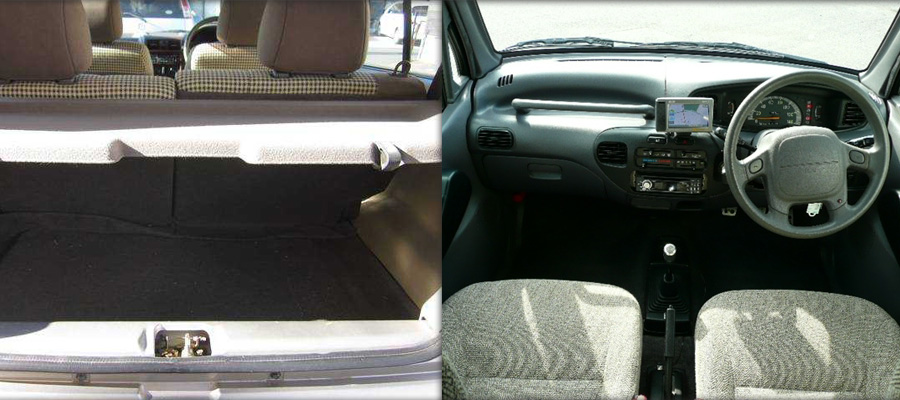 And yes dogs can actually fit!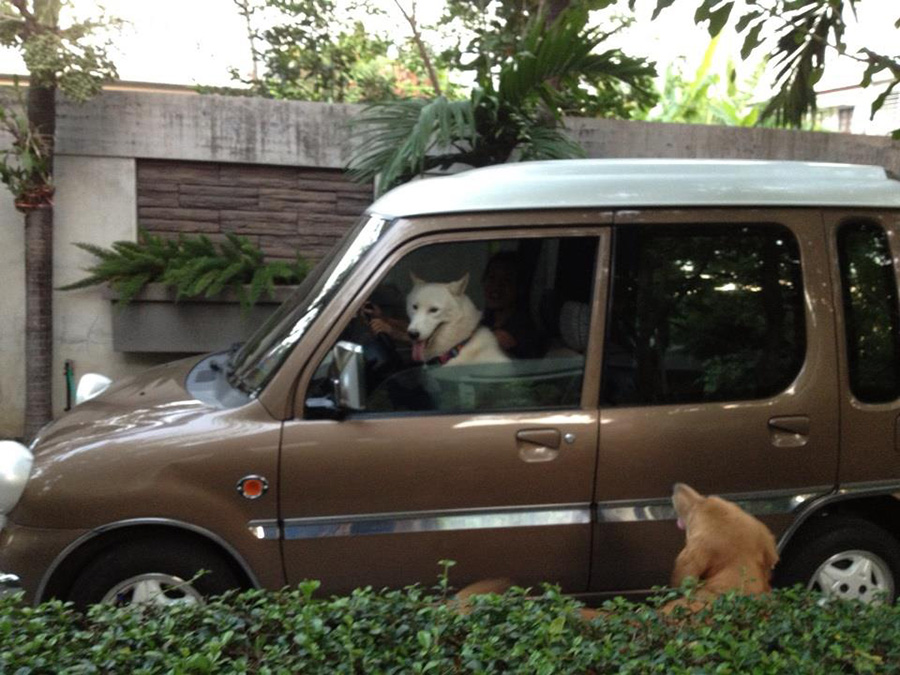 When it comes to performance, nothing is spared. There are a few variations of engines offered, and the one my friends have is the "toppo of the line" (ah these jokes…ok I'll stop)! For this car there are two engines, both 0.66L and both uber-powerful.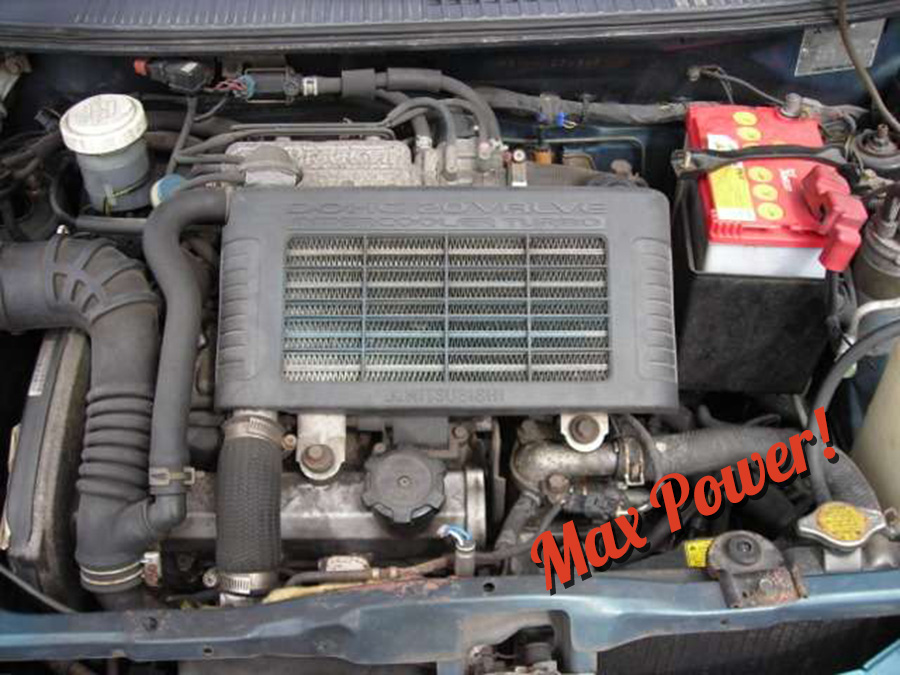 It's a very light weight car at around 640-790kg, so the performance is quite decent, unless its packed full of passengers, then you can really feel the effects of added weight. There is no rev counter and the auto transmission is quite crude so sometimes revving it up can get a little unpredictable.
All in all, the Mitsubishi Toppo Town Bee is quite the distinct car, an enthusiast's choice albeit its "hate it or love it" looks. This car deserves to be valet parked every time, and so, when its possible, she always is…