To replace the aging Gallardo, Lamborghini has come up with this sublime sibling. It combines the brutality of the Aventador with a few sexy curves to accomplish a masterpiece. Behold the new Huracan 610-4!
The Gallardo was a great little Lamborghini, but it was getting a little old, even with the few styling and performance updates. This new version of Lamborghini's "entry level" supercar should prove to be an equally potent platform to develop over the next years.
Its amazing how the Italians managed to combine aggressive angles with beautiful curves, here are just a few: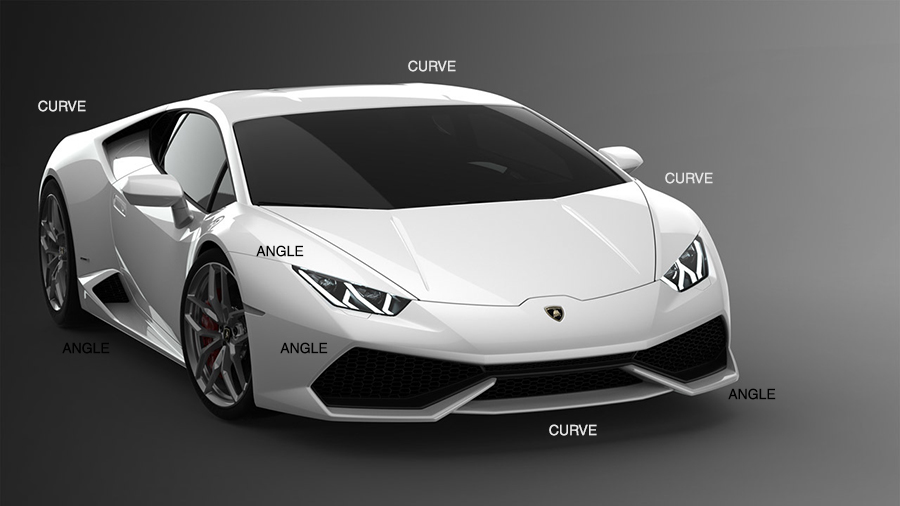 The rear continues with the curves and angles, I'll let you find them by yourself! The rear lights are impressive, this will be a great car to follow at night, if you can keep up that is! I'm not sure if I like the unequal exhausts that follow the body lines, but all the other rear shapes look great.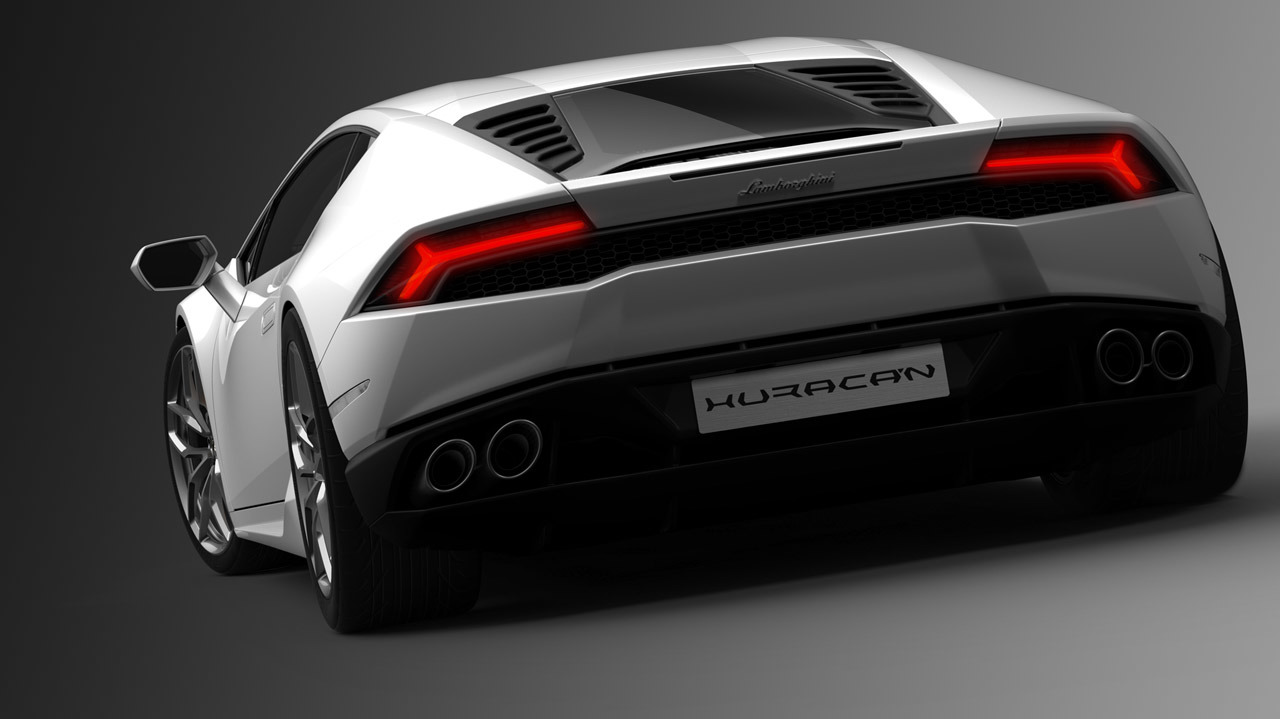 Just for fun I decided to compare the new guy to his older sister, the Miura. What do we find? Some styling clues are definitely similar: the intakes (although much bigger now), the rear vented engine cover and the upwards sloping rear end (booty). Nothing matches in the front though, the Huracan has the great body shapes but not his sister's facial features...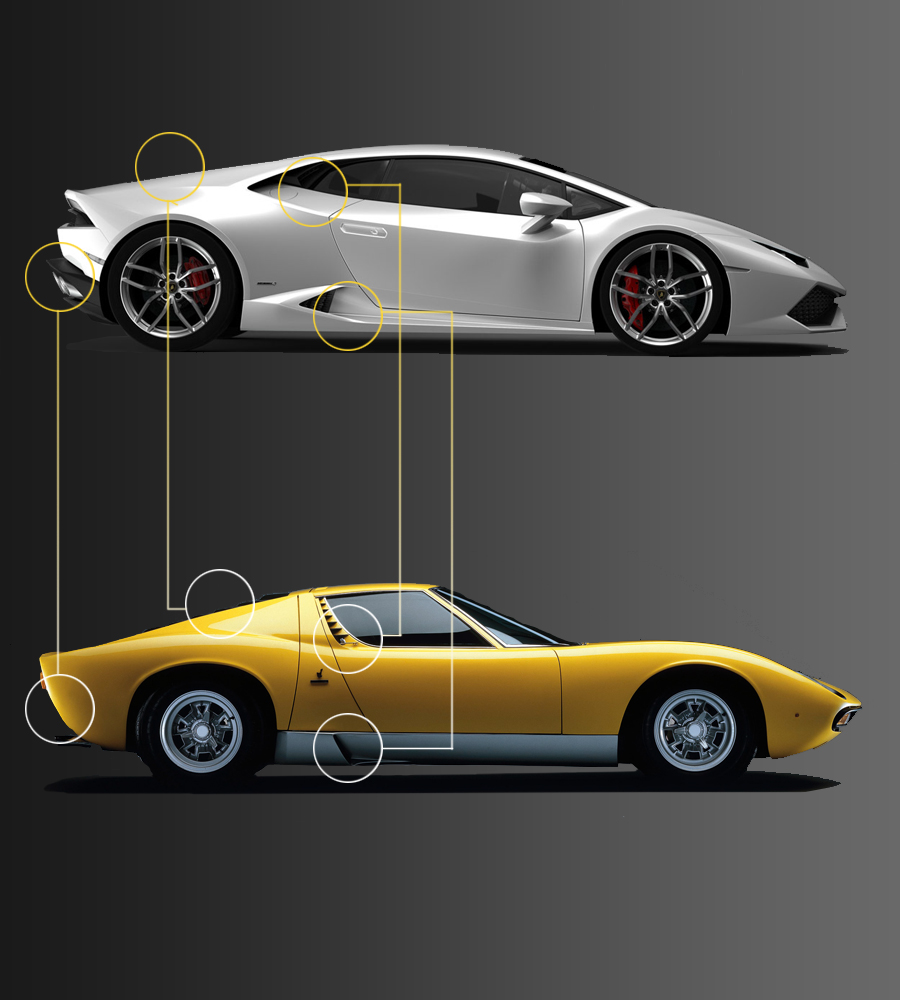 The front looks mean, shark-like and speedy. The daytime running lights take cues from the Aventador and work perfectly!! I would do without the parking sensors though.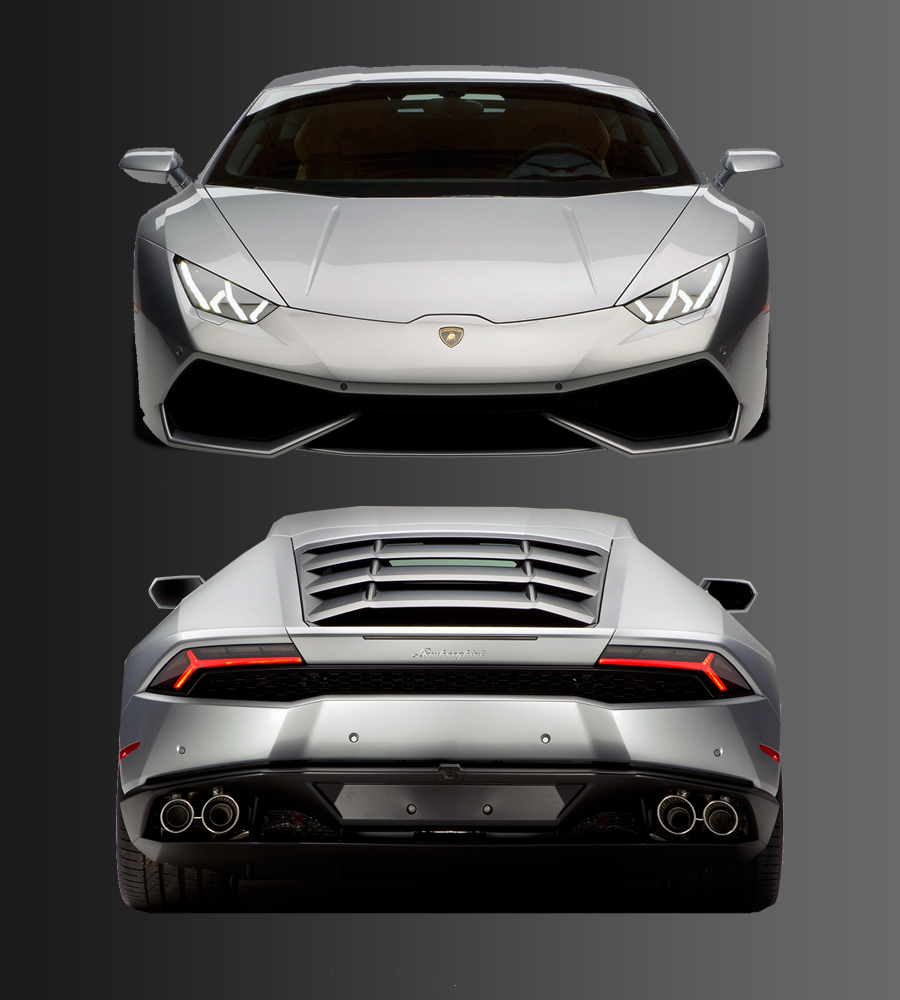 Power wise, the Huracan sports a 5.2-liter V10 engine and boasts 610 hp. For once its using a dual clutch transmission with seven speeds which allows for speedy shifts right at the redline of 8,250rpm. The power is thrown down to all four wheels so it has good grip in all situations (but I would prefer a rear-wheel drive version).
I have always been a fan of these rear vents, they just add so much character!! I hope there is a carbon-fiber option, mmmm....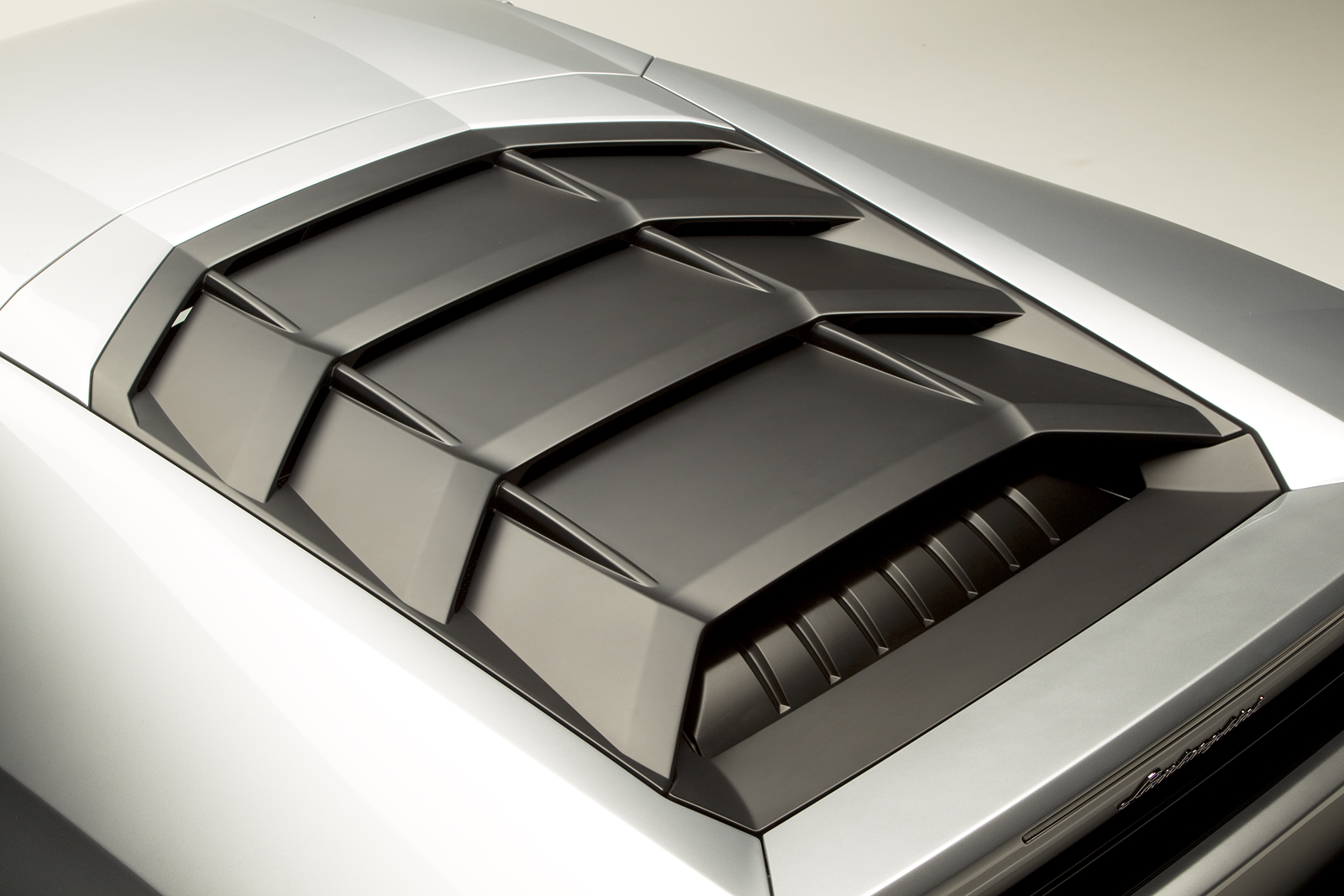 Here is another great place where angles and curves meet, it's often times a hard task to make it flow, but Lamborghini has always been pros at using this combination. The side mirror looks like it might just be a wing!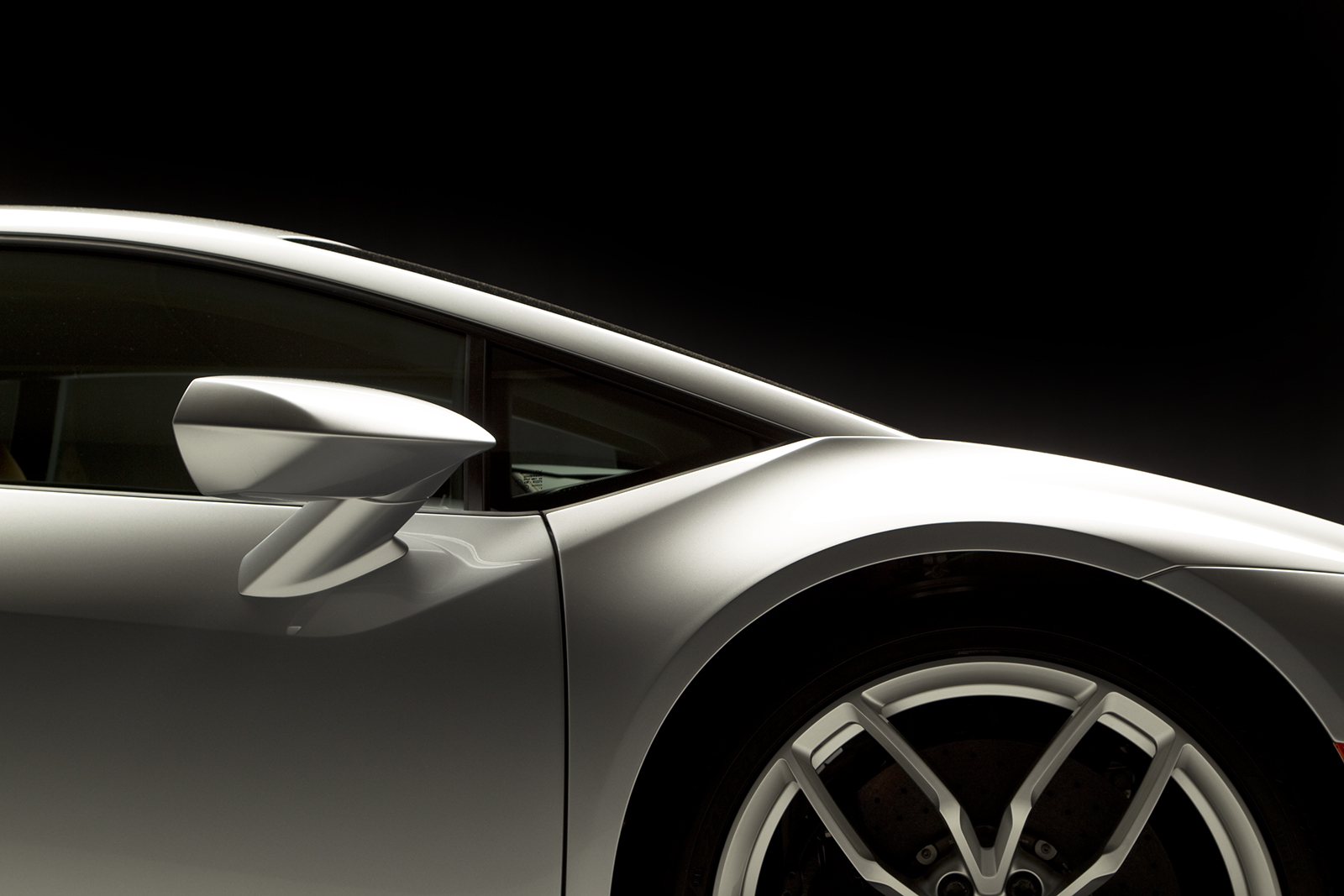 So if you haven't noticed yet, the theme with this Lambo is hexagons... the body panels play around with this shape, and so does the interior. Here are a few I spotted, but there are so many more, it's a fun game if you are into that kind of thing!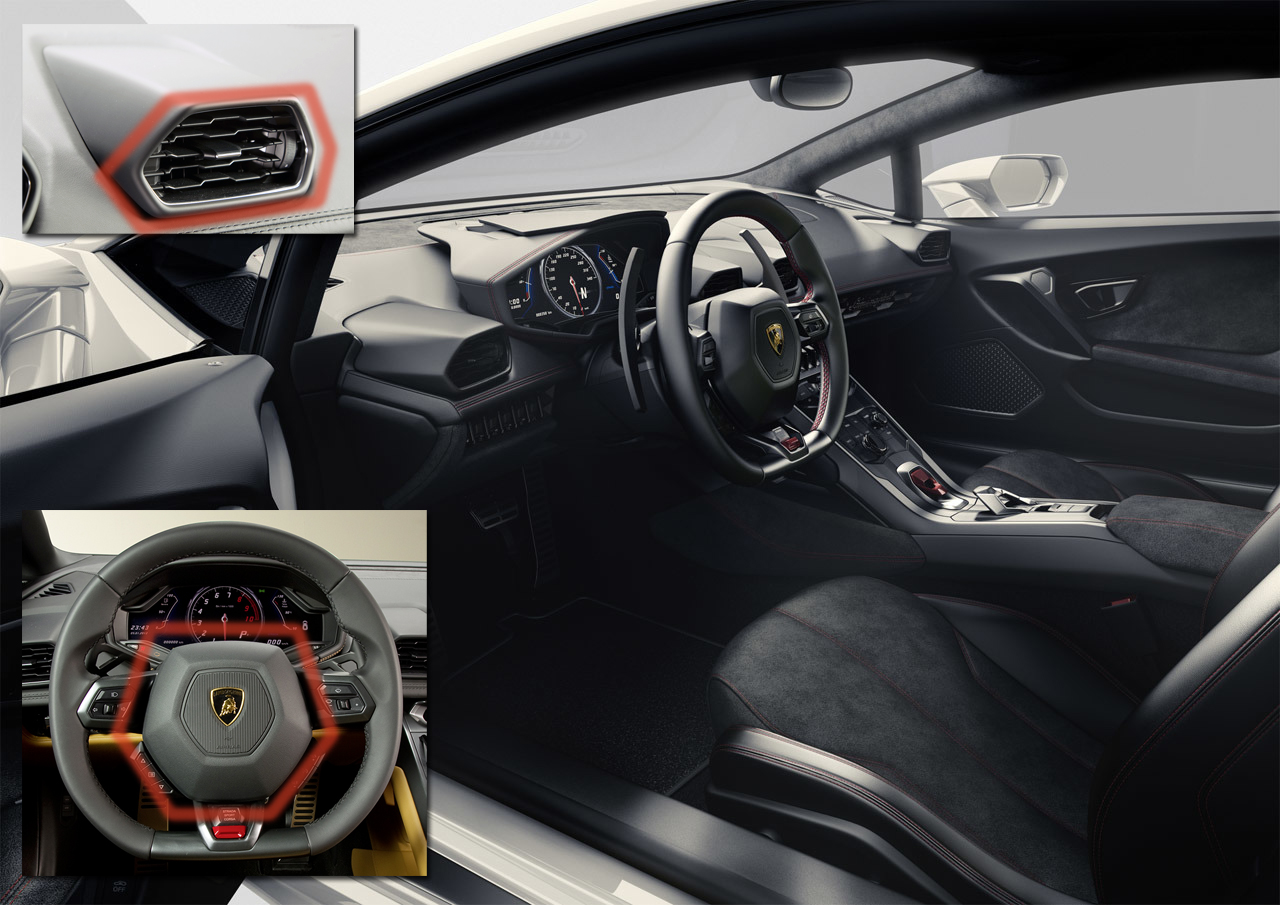 Overall, I'm really looking forward to seeing some of these in person. I think they did a great job in the design department, but I'm also certain the performance won't disappoint!!!