Today we introduce you to a very hotly anticipated concept (and hopefully a future production car), the Toyota FT-1. This is not the first time Toyota has wowed us with a fresh and cool concept car, the FT-86 concept a few years back had a similarly divine effect. I think Toyota may have gotten their mojo back!!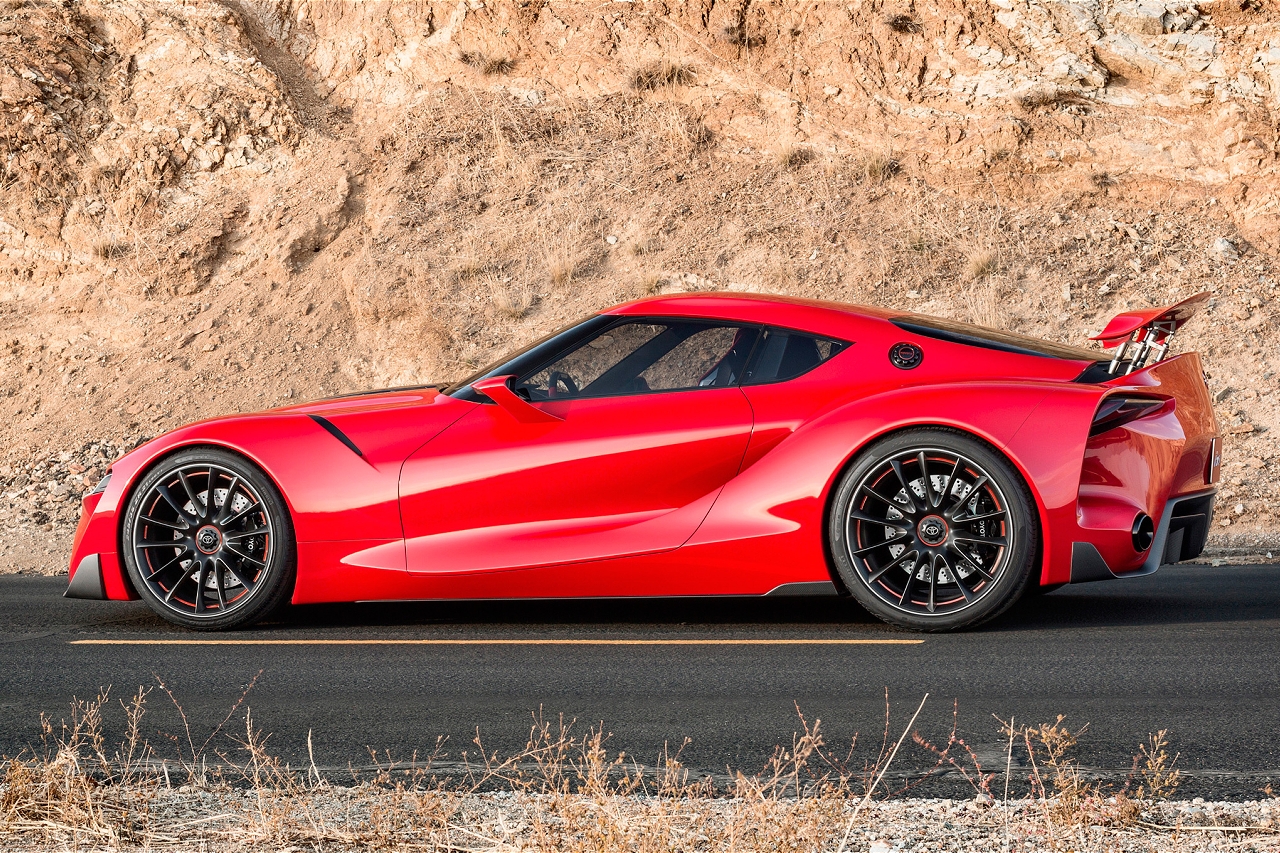 When Toyota stopped the assembly line of the famed Toyota Supra in 2002, many enthusiasts were sad that there was no replacement and that Toyota had chosen to go towards becoming a "taxi manufacturing" company. The Supra was legendary, and its engine equally so. The inline-6, named the 2JZ, was a monster, a pure and simple monster. The ~300hp engine was build tough enough for anyone to swap on a couple turbos, modify the ECU and easily achieve the elusive "1000hp enlightenment". So when the Mark IV died, Toyota really shattered dreams.
After success with the GT-86/BRZ/FR-S we have featured a couple times here, they decided that this dream may be resurrected. And so, with a few rough designs, they put together this beauty.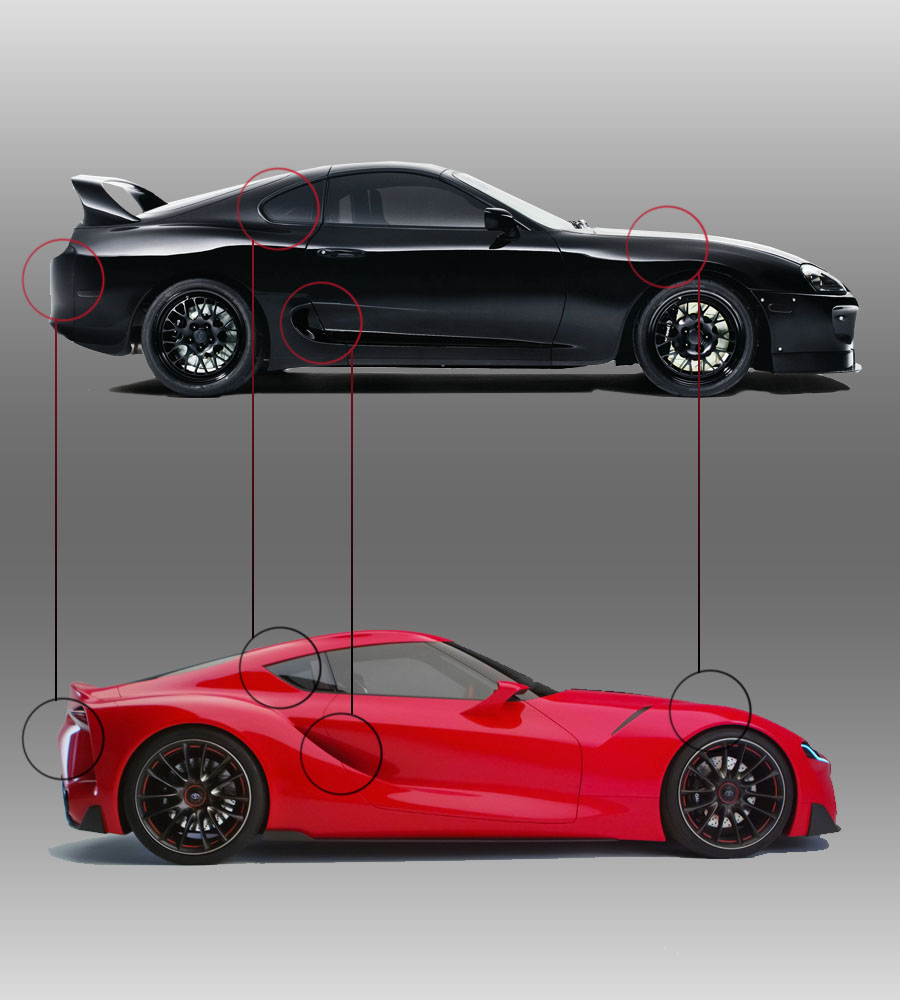 Similarities with the Supra start with the long nose bonnet, seating position and rear end. Side vents are also present on both models.
It may just be a concept, but just like the 2000GT and the GT-86, it looks sublime, and the producers are thinking about making their dream come true.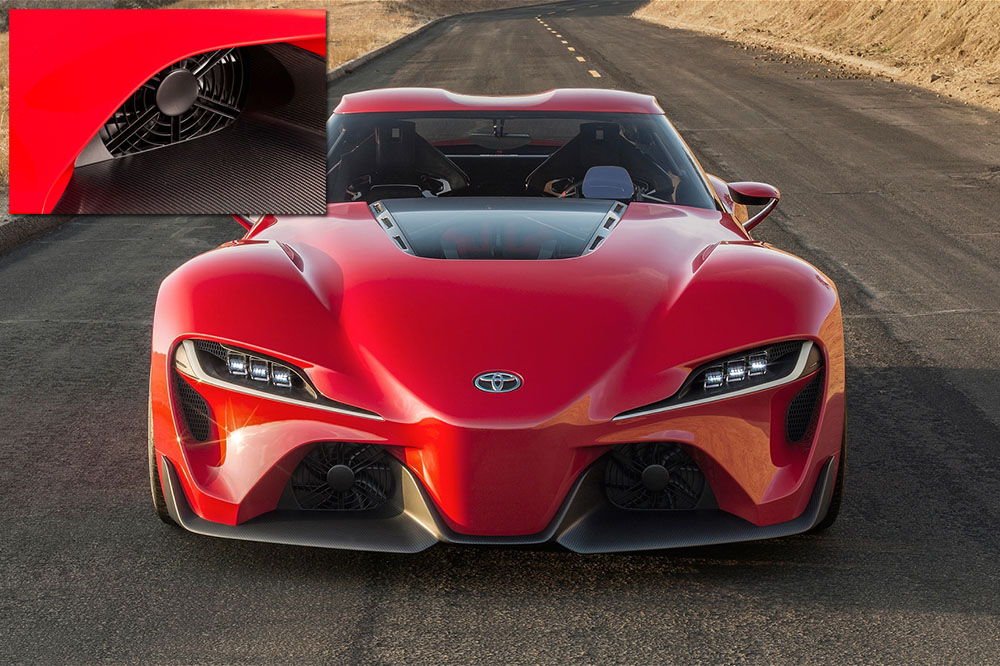 Styling is radical in some places, but if just a few of the elements are kept the same, the production car may look just as interesting. The front uses an interesting way of positioning two fans, no doubt to cool whatever they decide to shoe-horn in.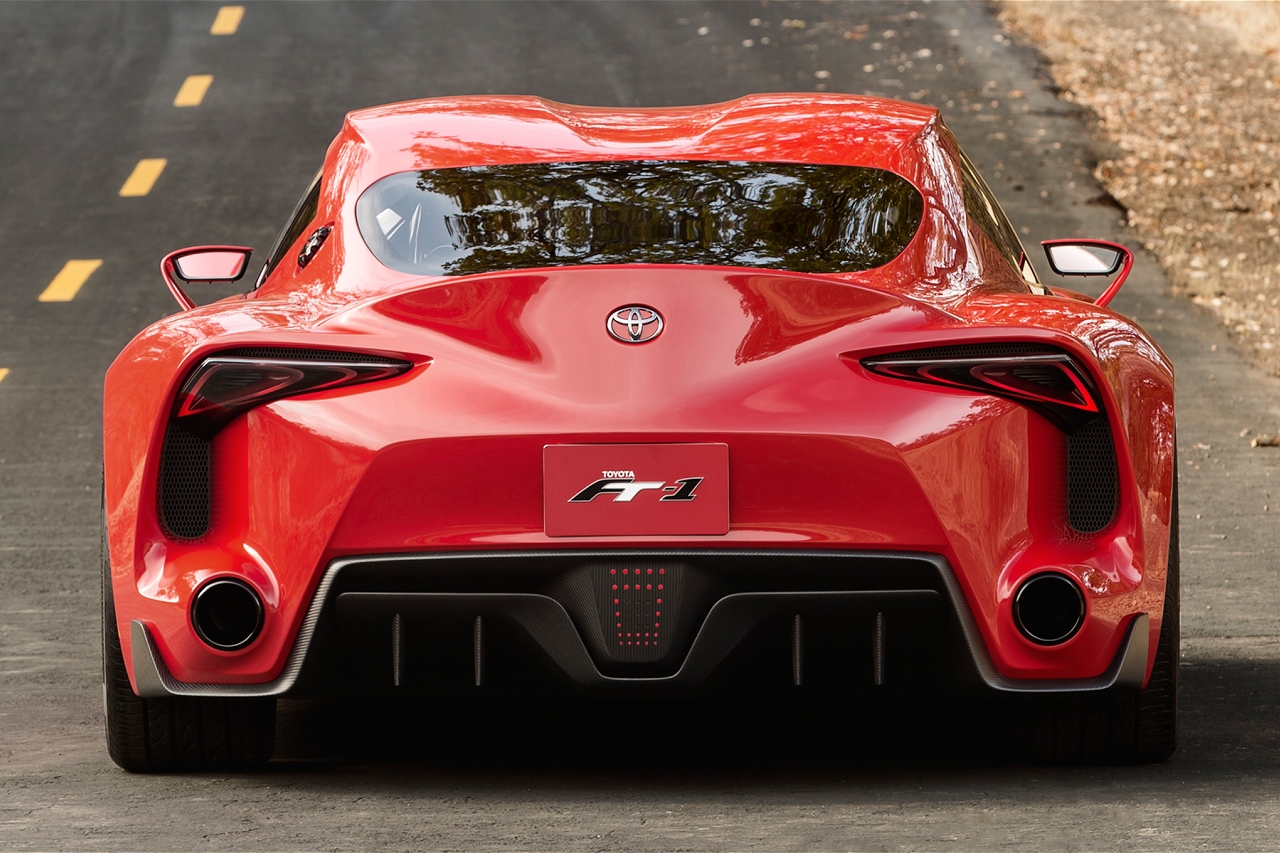 The rear takes cues from Formula 1 with the lower LEDs. Some shapes here look overdone, but remember, its still a concept! The exhausts sure look mean...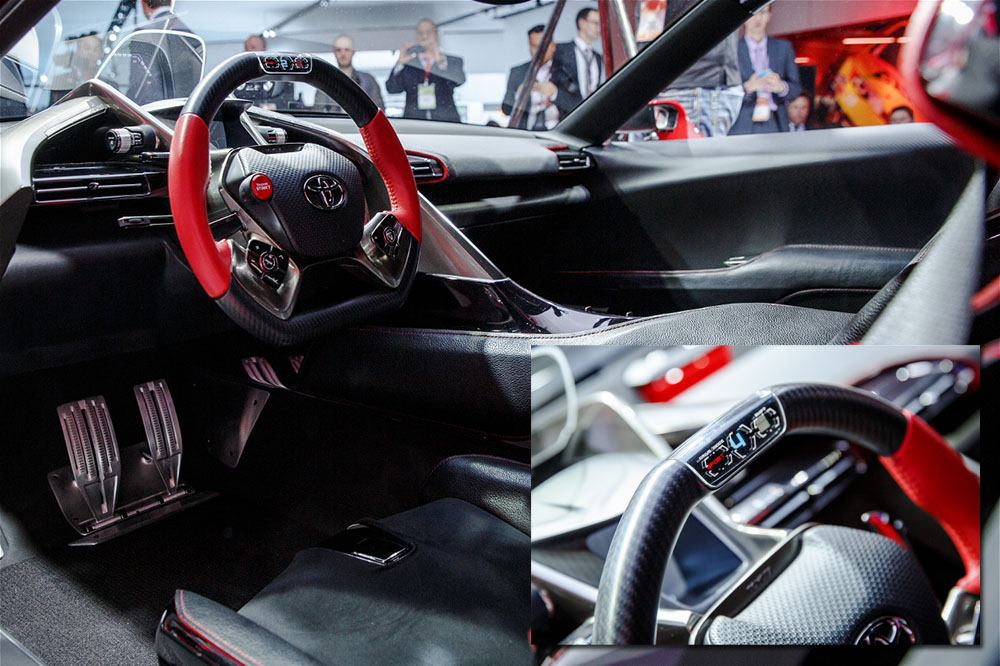 Interior looks snappy! The steering wheel has a sexy F1 inspired gear meter on the top and buttons on the bottom. Other than that, the styling here is kept simple.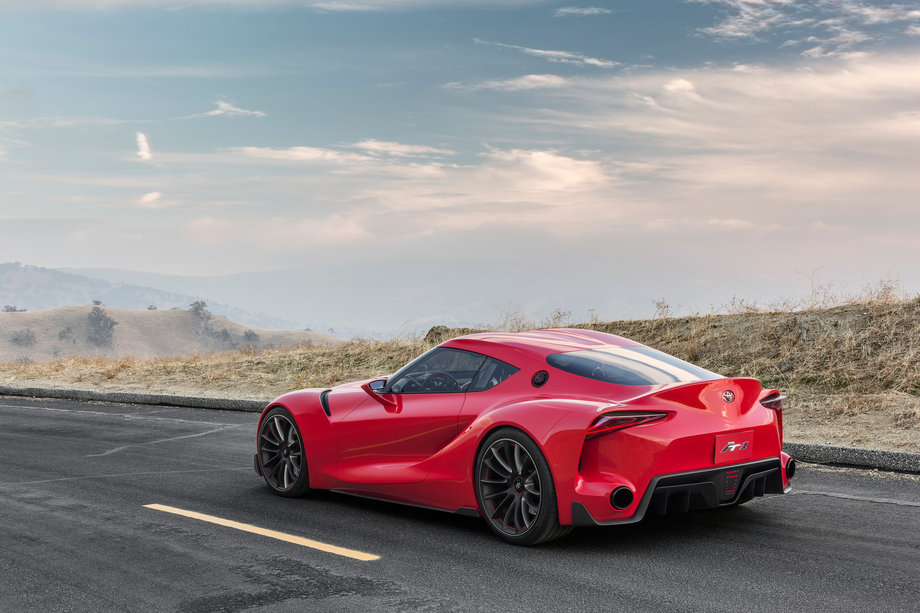 No word on the power, but if the 2JZ and Toyota's big Lexus engines are anything to show for, then this baby should also get something interesting up front. Another route they may take is to pop in a BMW engine. Announced not too long ago, the BMW-Toyota partnership should see them combining efforts to make a symbiotic production much like the Toyota and Subaru engine. Either way, the car should make plenty of power. 
All we can do now is wait until the production model makes an appearance, I hope it won't be too long!